If you would like to give an offering to support the mission and ministry, you can either put it in the collection box at church on Sunday morning or mail it to our church P.O. Box 1049 Manchester Center, VT 05255 or directly to our collector Cathy Comar. Thank you for your faithfulness and generosity through this time where we cannot gather as easily as in the past.

Dear Friends,
Fall is here, and we are grateful to offer two options for worshiping with us. You can come to the sanctuary in person, if your health allows. We just ask that you wear a mask, take your temperature with our instant read thermometer at the Bonnet Street entrance, sanitize or wash your hands when you arrive, and maintain a distance of 6 feet between you and others who are not in your family. This will help us in our efforts to protect everyone's health. We have air purifiers throughout the building to help keep things healthy as well.
Another option is to join us through a zoom invitation. These are sent through email on Saturdays, so if you would like to be part of the virtual congregation, just let us know and share your email address. The email you receive also has a worship bulletin attached, so you can print out the announcements, Scriptures, and songs for the week. You will have the opportunity to share prayer requests with the whole congregation and visit with one another before and after the service. Our services are recorded and are posted on our website and GNAT TV. The times and channels for GNAT are listed below. The prayer requests are not part of the recording.
We are currently focusing on passages from the New Testament that mention the phrase "one another." It is a way for us to be reminded of God's priorities for our relationships with each other in the community of faith. We're seeking the guidance of the Holy Spirit to stay connected in meaningful ways through this challenging time.

Grace and Peace,
Pastor Rebecca Sommons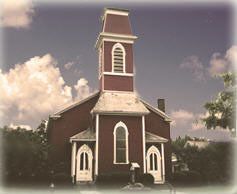 Welcome to The First Baptist Church
of
Manchester Center, Vermont

"The Community Church"


Pastor Rebecca Sommons
First Baptist Church "The Community Church"
4895 Main St. P.O. Box 1049
Manchester Center
VT 05255
802.362.1555
for map click here
Church email: fbcmanvt@gmail.com
She lives in Danby, Vermont with her husband Matthew.
You may call to request a meeting or visit outside of regular church office hours.
Pastor Rebecca continues to remain open and eager to meet with church family. These get-togethers have taken a different look over the past few months as they have moved away from set office hours. She has, instead, met on an as needed basis. She is happy to meet with you in person, over the phone, or through zoom. When the weather is good, she has often met people outside and talked while taking a walk and she is happy to continue that during the winter. She is open to any ideas you may have.
Feel free to reach out to her anytime throughout the week.


SHARE YOUR GIFTS
Have you ever considered being a worship assistant, leading a children's conversation, greeting people, reading scripture, playing an
instrument, singing, or giving a testimony in church? Please let us know how the Spirit is leading you, so we can include you in the
worship services. See Pastor Rebecca if you have an interested in participating in the service.
The Christian Education Committee has several events and opportunities to offer in March and April. First, Jeremy Crumb will once again be leading a weekly Sunday School class using the series The Good Book from RightNow Media. This series examines eight common themes in the Bible and offers vignettes of families applying these themes in practical ways. The class will meet at 9:30 each Sunday in the vestry, except on the second Sunday of each month, when the class will meet upstairs. A Zoom option will be available. Look for the invitation in your email.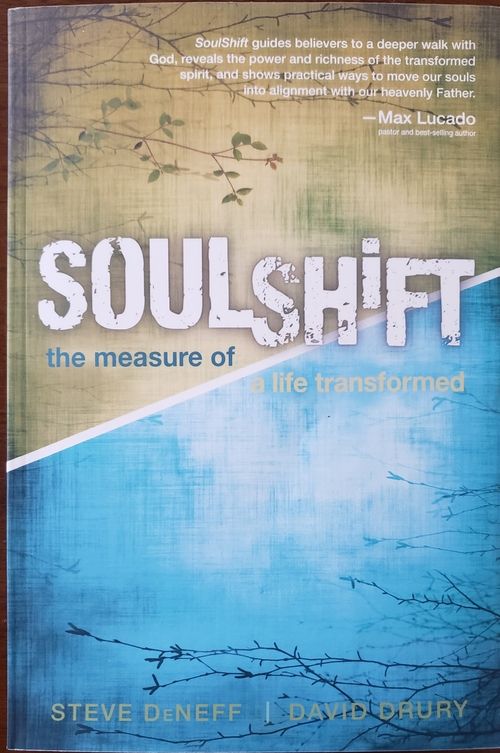 7pm by zoom.

We are starting our new book Soul Shift. If you would like to join us
contact Pastor Rebecca
April, we are planning to host a virtual game night. Stay tuned for more details soon.
Also beginning in March, the Diaconate and the Christian Education groups are inviting us all to participate in The Lent Experience. This is a set of weekly videos available through RightNow Media that will guide us through different challenges to help us experience Lent in meaningful and purposeful ways.
What happens when you take 2,000 years of a Christian tradition, capture the heart of it, and reimagine it? Whether you're a veteran of observing Lent or a rookie who is jumping in for the first time, you can join thousands of people for an experience that just may surprise you.
It's simple. You watch a short video on Ash Wednesday that kicks the whole thing off. Then, each Sunday until Easter you will watch a short video that will give you your Lent Experience challenge for the week. The challenges are based on things that have been a part of Lent for centuries. Your 80 page participant journal is loaded with everything you need to learn more about Lent and to successfully complete each week's challenge.
To get RightNow Media see below.
You can register for RightNow Media on your smart phone by texting the following text code for our church account! Just text our keyword: RightNow FBCMANVT to 41411 and be instantly registered to our RightNow Media account. If you have any questions, Rebecca Sommons.
We are planning a youth activity in the second half of March at The Chocolatorium in Arlington. Participating kids will have an opportunity to watch a movie on chocolate making, check out the facility, and make their own chocolate bar to enjoy.




Save the date for March 27th at 7 pm, when we will offer another Movie Night via Zoom. We will be showing the movie Breakthrough, a true story of faith through challenges.


AA is starting in our Church Joy Hall starting the first week in OCT. Check the Church calendar on our website for dates and time.


The pandemic has restricted our lives to a great degree, greatly reducing our ability to
meet together as Christian brothers and sisters. This is especially so if someone has health
issues. I would like to offer another tool for your spiritual tool box, an additional way that
can help you get and stay more grounded and centered in your spiritual life. It's
sometimes called the reunion group.
A reunion group is a type of Christian accountability group where small groups of 2-6
people meet regularly for up to an hour. Ideally, they would meet once a week. Folks take
turns answering a series of 3 questions to help them grow spiritually and center their life
more on Christ. They witness to the other group members to help them do the same. The
three main questions are: 1) Where have you felt closest to Christ in the past week? 2)
Where have you been a disciple for Christ this past week? 3) Where did you try
discipleship but fail this past week? Answers do not have to be earth-shaking – a close
moment can be as simple as a grandchild's hug, or seeing a beautiful sunset.
Cheryl and I have participated in several reunion groups since 1996, one of which met
almost every week for over ten years. Our current group has been meeting regularly for
about two years (on Zoom since Spring). For me, it has been spiritually fulfilling to
belong to a reunion group, and I would love to be able to share this opportunity for
spiritual growth with others. I have never found meetings to be boring, and always leave
a meeting feeling filled with the Holy Spirit.
If you feel led to try out a reunion group, I will be scheduling a Zoom meeting every
Monday at 7 p.m. starting on November 2. Please email me if you would like a meeting
invitation sent to you.
If you aren't on the internet, you can also participate by phone. Either way, I will be glad
to help you get connected. I would love to see (or hear) you there. If you have any
questions, or want some help getting connected, call or email me.
Peace,
John Hess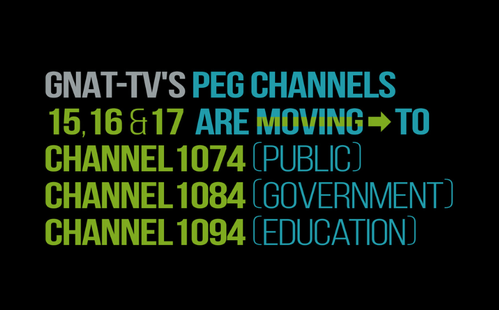 GNAT_TV May 23, 2020 channels on Comcast are changing to new Channels.
First Baptist Church will be found on CHANNEL 1094. Our service is shown Tuesday 7AM and 6PM and Sunday 7AM and 7PM. Note GNAT can changes these dates and time as well as the service being shown.

If you would like you can watch past service on our CHURCH WEBSITE at fbcmanvt.org Find the ABOUT US tab click on it and it will take you to another page were you can click on watch past videos of church services, and you will be taken to another page where videos are listed.

You can also view past services on GNAT-TV go to GNAT-TV.org click on FIND A VIDEO then click on SEARCH type in FIRST BAPTIST CHURCH and that should bring up the latest videos at the bottom of that page is a link to older posts.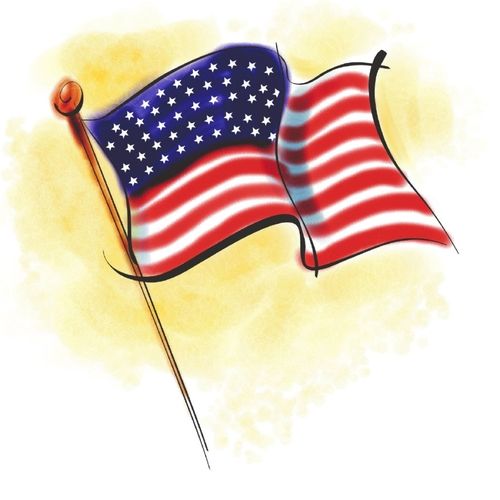 Continue in prayer asking for guardian angels to surround our men and women who are serving to protect our country and freedom. We also pray that God will guide the leaders of this world toward peace.

Bobby Mattison Eric Malone
Rick Setzer James McReynolds
Tyson Fielding John Lewis
Harlen Capen Curtis Taft
Devon Campney Debbie White
Trevor McLenithan Brett Bushee
If there are other local troops, please let us know so we can add them to our prayer list
The Prudential Committee thanks all of you who have done such great work as volunteers cleaning the church.
From Shawn Harrington Manchester Historical Society

The first--- First Baptist Church stood on meeting house hill (site of today's Factory Point Cemetery) organized in 1781 and built in 1785. In 1833 the church relocated to its current site on the corner of Bonnet Street. Built at a cost of $2300 originally, it has been expanded and modified but remains relatively the same since as it was in 1873.
The photo at right dates from 1915 with the Elm at the Crossroads- subject of a poem written by Walter Hard. The full text follows.
The document from 1834 documents the sale of Slip No. 2 in the new church sold to Mr. Martin Slocum of Manchester.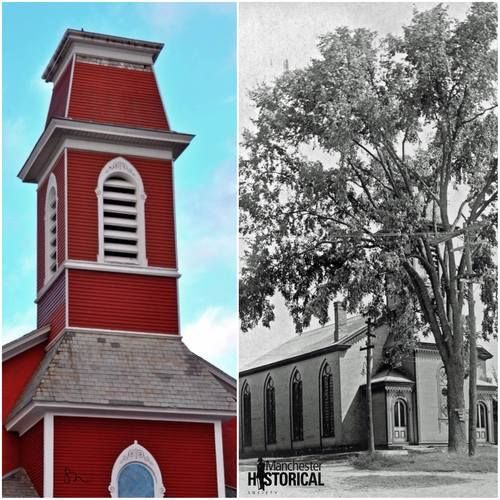 J E F F R E Y B E R N S T E I N
c o m p o s e r & c o n d u c t o r
In 1988, Mr. Bernstein composed a choral setting of the following poem and has given us permission to link it to our web site. Click here to be linked to
Elm at the Crossroads.
Thank you, Mr Bernstein, for allowing this to be shared.
Elm at the Crossroads by Walter Hard

Of course a tree is just so much timber
Or so many cords of firewood.
The timber may make a home
Or the firewood may keep it warm.
But a tree like the elm at the crossroads
Has seen too much of life
To be just timber or firewood.
There it is with its thick trunk on the ground.
They're chopping out the branches
And digging around the broad stump.
Count the rings.
A hundred and eight.
It could tell you a lot of history.
It was young when Factory Point was beginning.
There was the Tannery along the river
With piles of bark in the yard.
There was the woolen mill with its whirling looms,
And a dozen other mills along the stream.
It really was Factory Point.
Think of all the people who have passed that tree!
Think of all the people
Think of the slow plodding oxen with loads of goods;
Heavy creaking wagons with blocks of marble
From the quarries on Dorset Mountain;
Gay prancing horses drawing shining buggies;
Processions in somber black;
Gay parades with bands and flying banners;
Ladies walking with parasols held over quaint bonnets;
Men with high hats and tailed coats.
Statesmen, scholars, warriors, artists—
All have passed under its spreading branches.
There it lies.
Just so many cords of firewood.
Of course it had to go.
It's a martyr to what we hope is progress.
Our rushing life cannot be stopped by a tree.
A hundred and eight years
To grow some firewood.